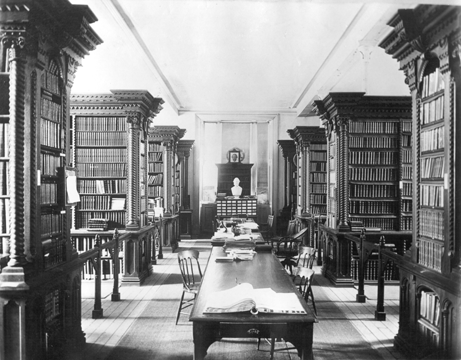 Photo: Interior of the McGill University Library in Molson Hall, 1885ca, McGill University Archives, PL038043
McGill Library Archival Collections Catalogue provides a single interface for searching the library's archival holdings, including those from

The catalogue contains descriptions of our collections and fonds and is a work in progress. Where digital copies are available, they are accessible directly from the description. Over time, we will be increasing the content available through the site.
To get started, use the search box at the top or select a browse option on the left.
Can't find what you looking for? We encourage you to contact the archival repository directly or search our main library catalogue for published special collections material.
Fill out our feedback form and let us know what you think.