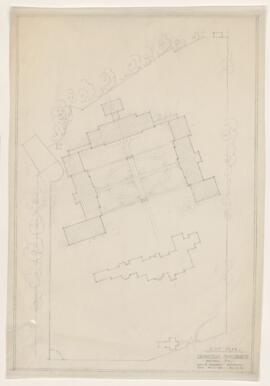 CA CAC 51.01
Fonds
1913-1936
"Architectural drawings, 1931, 11 drawings." Copies of plans and sections of the design for Maple Leaf Gardens in Toronto are found in the archive. This sports arena was designed in association with John Ryrie and MacKenzie Waters.
" Architectural drawings, Ravenscrag Development, Montreal, Quebec 1936." 4 pencil on trace: plot plan, first floor, second floor, and third floor plans.
"Dessins architecturaux, 1931, Il dessins." Le fonds comprend des dessins de plans et de coupes du projet du Maple Leaf Gardens de Toronto. Cet aréna a été dessiné en association avec John Ryrie et MacKenzie Waters.
Ross & Macdonald