Showing 2 results
Archival description
CA CAC SUPC 1-2610
Item
[1973]?
Québec (Province). Service d'aménagement du territoire de la région aéroportuaire.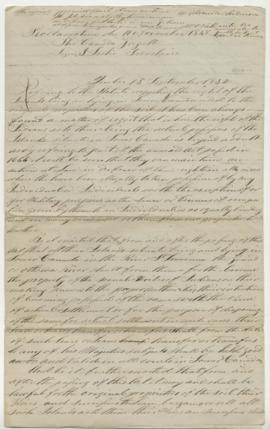 Algonquin and Nipissing Indians of Oka Collection
CA RBD MSG 317
Collection
1831-1880
This collection consists of twelve documents concerning the settlement of the Algonquin and Nipissing First Nations at Oka, Quebec, some in indigenous languages, 1831-1853. There are also letters and documents mostly addressed to N. O. Greene, sol...