Showing 3 results
Archival description
Letter from Rankine Dawson to Margaret Mercer Dawson.
Dawson, Rankine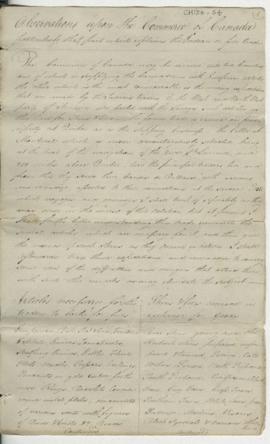 Observations on commerce of Canada
File contains 2 handwritten manuscript copies of the personal writings of Joseph Hadfield and his observations during his time in the fur trade. Hadfield mentions the role of traders making expeditions to the West and North West to barter with Ind...
Hadfield, Joseph, 1759-1851.