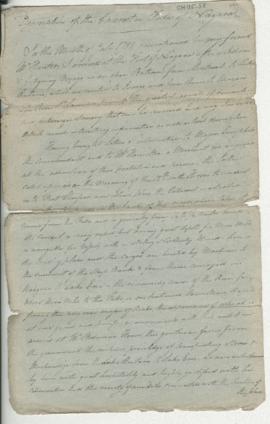 Description of the cataract or falls of Niagara
File contains an account of the visit of Joseph Hadfield to the Niagara Falls and surrounding area. A description of the Falls is given. Hadfield outlines his activities and travels in the summer of 1785. Some physical description of the Great Lakes area is given.
Hadfield, Joseph, 1759-1851.